Morris Bank To Be Georgia Southern Athletics Season Presenting Sponsor
April 04, 2018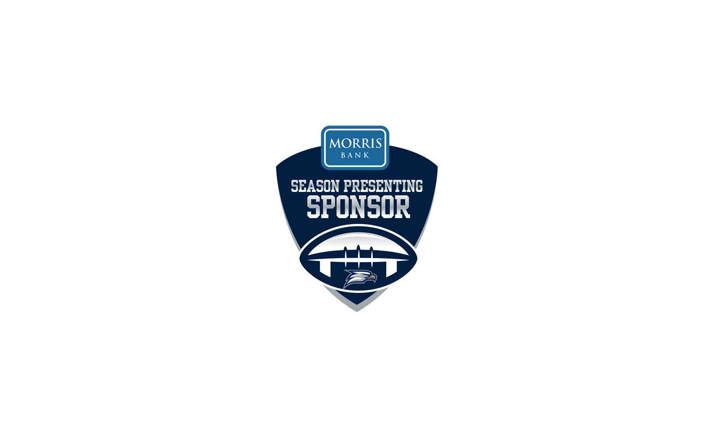 Morris Bank announced an exciting partnership with Georgia Southern University's Athletics Department.  Morris Bank and Georgia Southern have a shared focus on impactfully growing Middle and South Georgia educationally and economically.  With numerous Georgia Southern University alumni serving in various positions within the bank and on the Board of Directors, Morris Bank is beyond excited to announce their partnership with Georgia Southern Athletics as Presenting Sponsor.
The 5-year commitment is a significant financial investment that is a testament to Morris' purposeful vision for community involvement. Morris Bank President/CEO, Spence Mullis states, "This is something that we've been looking forward to since we became a part of the Bulloch County community. Giving back is what we do and what better way than to support an organization that shares a 'true BLUE' vision and touches our customers across Middle and South Georgia."
Specifics of the sponsorship were negotiated throughout the past few months with Learfield/IMG College. Not only will fans and spectators see the Morris Bank BLUE alongside Georgia Southern University athletics at football events, the sponsorship touches events held in Hanner Fieldhouse as well as J.I. Clements Stadium. Reaching beyond the physical structures of the events that typically host 124,000+ athletes and spectators, broadcasts and other promotions will reach over 1.7 million fans.
Mullis, who is also a Georgia Southern graduate added, "We're a community bank driven by the success of our customers, communities, and business partners. Our Code BLUE philosophy is more than just a tag line, it's truly how we live. We believe in a circle of giving back and reinvesting to keep our communities strong. This partnership not only supports that vision but further enhances our focus to be the strongest community supporter in our field. That's just one way It Pays To Bank Blue."